Welcome to my first case mod.
This PC was a donation from Ade in the interest of clearing debt. She also donated some purple paint.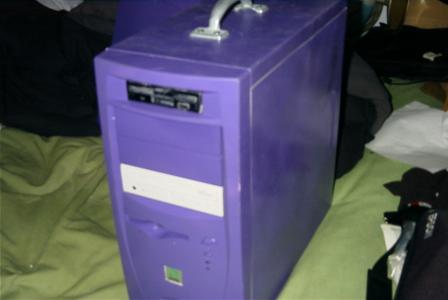 I added the handle, a door pull from the hardware store, as my next step after the paint. Then I dyed the floppy drive face black with leather stain. I made plenty of trips to the hardware store... Oh, the cdrom drive in there is only there for now... once I get a dvd-r drive, I can paint its face.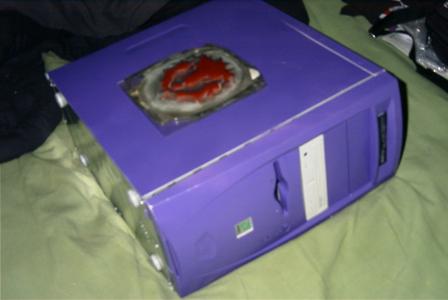 I have had this Red Lion elevator light cover for years, and I planned to make a light-up box for it. I glanced at it today, set it on the side of the PurplePC, and just had to mount it there.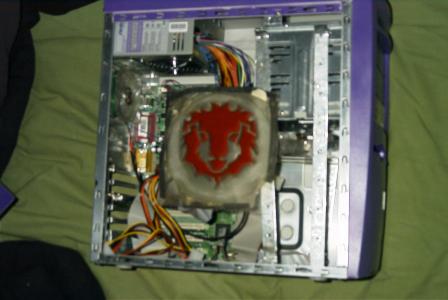 Here it is getting comfy inside the PC.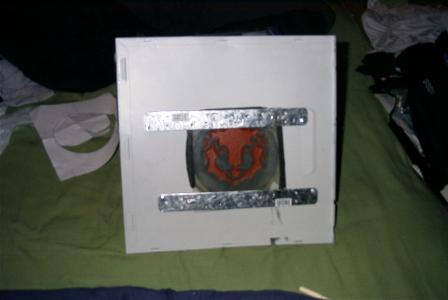 I made a passable hole, got some mounting brackets that are a bit bendable, and mounted it.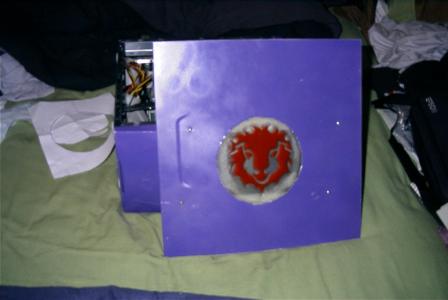 It looks just fine sitting next to the PC.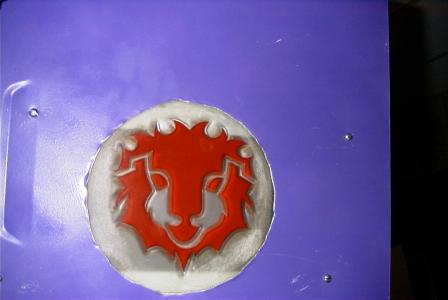 It will look better once I put a light inside.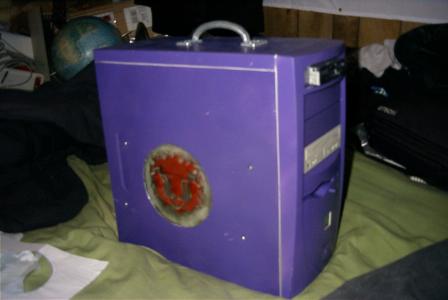 Unfortunately, the mounting brackets aren't nearly as bendable as the door, which did most of the bending, making it... difficult to put back on the case, but I managed.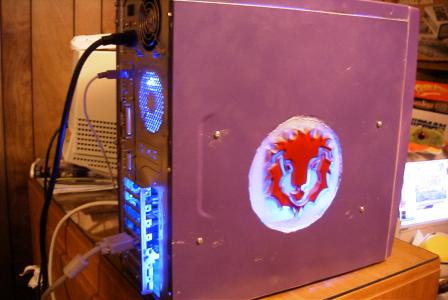 Let's add a cool cathode light inside. Next, let's turn the other lights off...